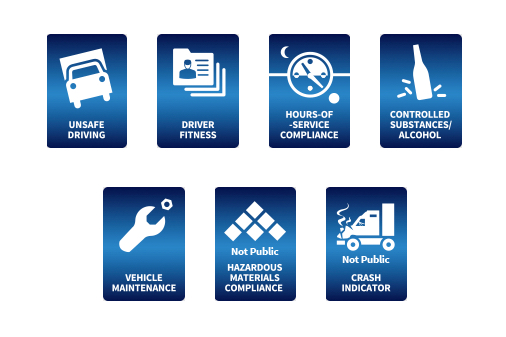 Safety Department Specialists, LLC (SDS) is a Trucking Industry focused Safety Consulting business based out of Indianapolis, Indiana.
SDS LLC was started in April 2022 by two former co-workers who together have more than 50 years in combined experience in the transportation Industry. Their expertise is wide-ranging across all Safety Department functions and regulations, especially (but not limited to) those concerning Hazardous Materials.
Put our knowledge to work for you!
Please reach out.
Safety@teamsdsllc.com
Founder George Gerth has worked in transportation for more than 41 years. He has had his hands in all aspects of the Trucking Industry – he began as a heavy machine operator and mechanic for the US Airforce in 1981 and retired from the USAF in 2002. He has driven more than a million safe miles, owned his own trucking and freight agency company, and has "hauled it all" from flatbeds, refrigerated units, vans, Haz-Mat, and more. Outside of the cab, George has earned multiple awards in and around the Trucking Industry including Safety Professional of the Year, Multiple National Fleet Safety Awards and State-wide Safety Competition Awards. He served on the Indiana Motor Truck Association's Safety & Maintenance Council for 6 years, two of those years as Chairman. George recently served as the Vice Chair on Hazardous Materials Policy Committee for the American Trucking Associations and has served as the Midwest Region Chair of the National Tank Truck Carriers Association.
Founder Jonathan Burkert has had a decade of consistent reliable problem solving with the most pressing regulatory issues facing transportation companies. He has been a go-to person for drivers, other departments, outside agencies, and owners. He developed, managed, and grew the entry level driving training program at Celadon and then transitioned to Safety Training Administrator at Grammer Logistics where he was involved in all aspects of transportation safety. Driver onboarding and training, Accident reporting, Customer and Emergency Response training, IFTA, Taxes and Record Retention, Drug and Alcohol Testing, Managing Driver Files, FMCSA Data-Qs, Writing Corrective Action Plans, and much more. Since leaving Grammer he has been instrumental in creating new training programs, driving cultural change, rebuilding a safety department, implementing fleet-wide safety programs, coordinating, training, and managing new technology. His most recent position was as the Director of Safety for a 120 power unit fleet.